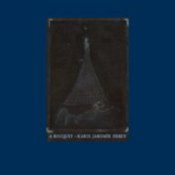 A Bouquet
By Karel Jaromír Erben
Translated by Marcela Sulak
Twisted Spoon Press
The Czech nation's penchant for black humor is well-documented. Yet, judging from the poems included in A Bouquet, a charming collection of Czech fairytales and ballads originally collected and published in 1853 by poet and historian Karel Jaromír Erben (1811—1870) and here translated by Marcela Sulak, the nation likes its life lessons dark too. These poems are horrifying and beautiful, in the sense Baudelaire touched on when he wrote: "Strangeness is a necessary ingredient in beauty."
Erben's original collection is an immensely valuable cultural artefact. Erben worked as the archivist of the National Museum, and also archivist of the City of Prague. In this position he was editor and publisher of a number of seminal medieval Czech texts. His collections of folk songs, ballads, folklore and tales from regions throughout the Czech countryside were published in several volumes. A Bouquet, for which Erben collected folk tales and wrote poems and ballads based on them, is considered his most important publication. It has inspired artists and writers, as well as composers including Antonín Dvořák, since it first appeared.
This collection of 13 ballads contains enough bloodshed, murder, revenge, and supernatural happenings to paint the Czech character as a darkly superstitious one, and one that takes lessons as well as laughter from the misfortunes of others. There are social, and political ramifications in these works. Sulak touches upon this in her intelligent and sensitive introduction: "If suffering is a necessary evil, it is only because people refuse to accept their lot in life, or they shirk their responsibility…And yet, it would be a mistake to read Erben solely through a political lens, as it would deprive the poems of their human, individual element: the joy of the countryside, even in the midst of poverty, the pain of lost love, the fervent repentance and desire to do better next time, to love more deeply, to appreciate what one has in the moment."
A gothic, decadent sensibility infuses these pages. From the return of the ghostly lover in "Wedding Shirts," to the transformation in "The Willow," this is a collection of strange and mystic happenings. "Water Sprite" is perhaps the most famous poem in the collection, and it exemplifies Sulak's skill as a translator.
A baby cries through the storm
that rages on the lake.
The cry pierces the soul
and then the cry goes slack.
"Oh, my mother, oh my God!
That cry is curdling my blood!
Oh my golden mother,
I'm terrified of the water sprite!"
Something fell — under the door
a liquid flooded — bloody red.
The mother opens cautiously
trembling in dread.
Two things lay there in the blood —
fear froze her where she stood —
a baby's body with no head,
a head without its body.
It is a gruesome image made more haunting by the poem's felicity with rhyme. There is an inevitability to Sulak's translations, which flow and wend with all the raw power of original compositions.
But behind the spirits and water sprites, what emerges from this collection is a culture that has a profound faith in language. After all, what are curses and spells but poems? It is always clear that the characters here believe in language's power both to cause trouble and to keep us out of it. Whether it's the entreaties to the water sprite through the door of the house, or this passage from "Wedding Shirts," language plays a key role in almost all of these ballads, often in subtle and surprising ways:
A word can change the sky,
keep storm-struck sailors safe and dry.
A magic word can order fire,
break rocks, harness a dragon's ire,
tear bright stars from the skies at night.
A mighty word will make you right.
This belief in language extends to the very heart of Erben's original project. Clearly he believed that the spirit of a nation is captured in its ballads, tales, and legends, that is, in the ordering of its language. These poems then become holding tanks for the incomparable essence of the Czech nation, as well as containers of wisdom, history and entertainment. The poet's task is therefore profound, as is the translator's. It is one for which Sulak is clearly equipped.
The publication of A Bouquet fills a significant gap in the Czech canon in English. And Sulak, following on the heels of her translation of Karel Hynek Macha's seminal Czech poem May, also published by Twisted Spoon Press, is becoming a leading translator of classic Czech poetry. Her renderings of these charming poems are strong and assured, keeping faith with the form of Erben's originals, yet remaining lively rather than slavish, always lucid, and never obscure. Evocative and atmospheric artwork by Alén Diviš adds a melancholy element to this handsome, and definitive, book.
—Stephan Delbos