MITCHELL WIEBE was born and raised in the windy Canadian Prairies. He received a Bachelor of Fine Arts from Emily Carr College of Art and Design and his MFA from Nova Scotia College of Fine Art and Design. He lives in Halifax and spends time in Debert, Nova Scotia at the 'Diefenbunker', a cold-war bomb shelter which offers massive studio space and seclusion for concentrated painting sessions. He is currently in a group exhibition titled Oh, Canada at the Massachusetts Museum of Contemporary Art. The resulting installation somewhat echoes a studio environment within the museum walls. Music is another focus, and Pastoralia is a band with artist Ray Fenwick that also performed at the Oh, Canada exhibition.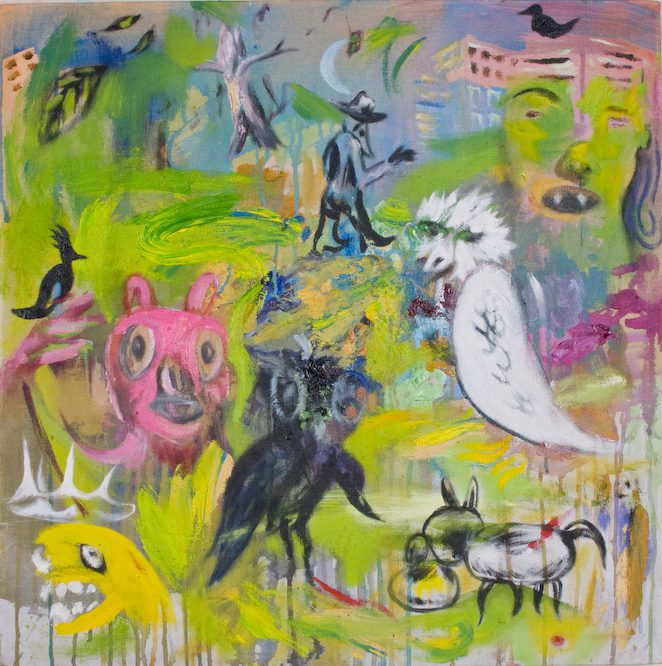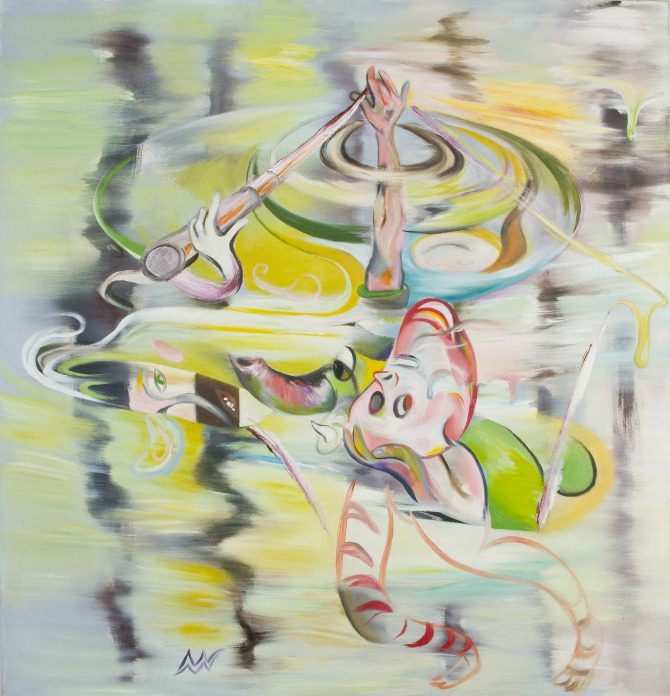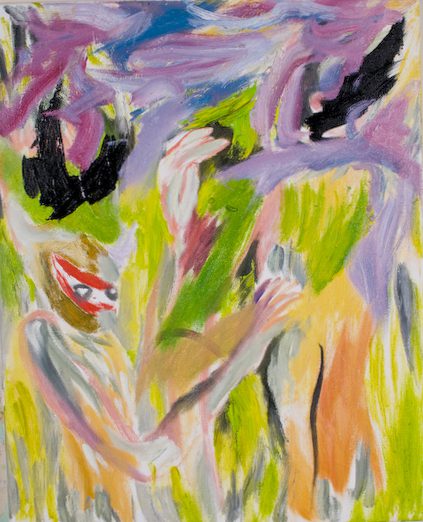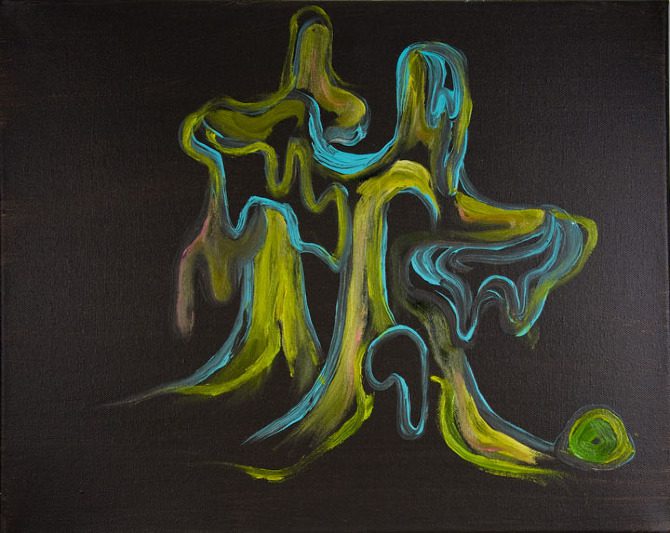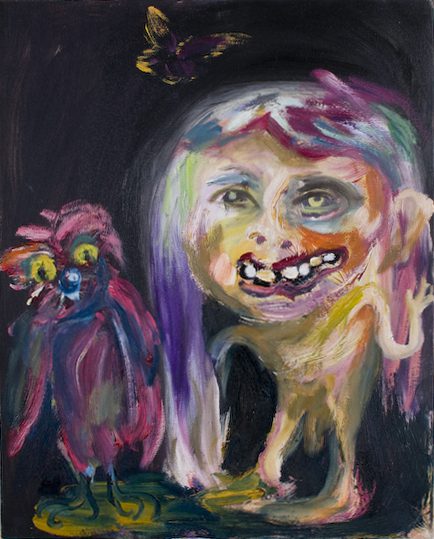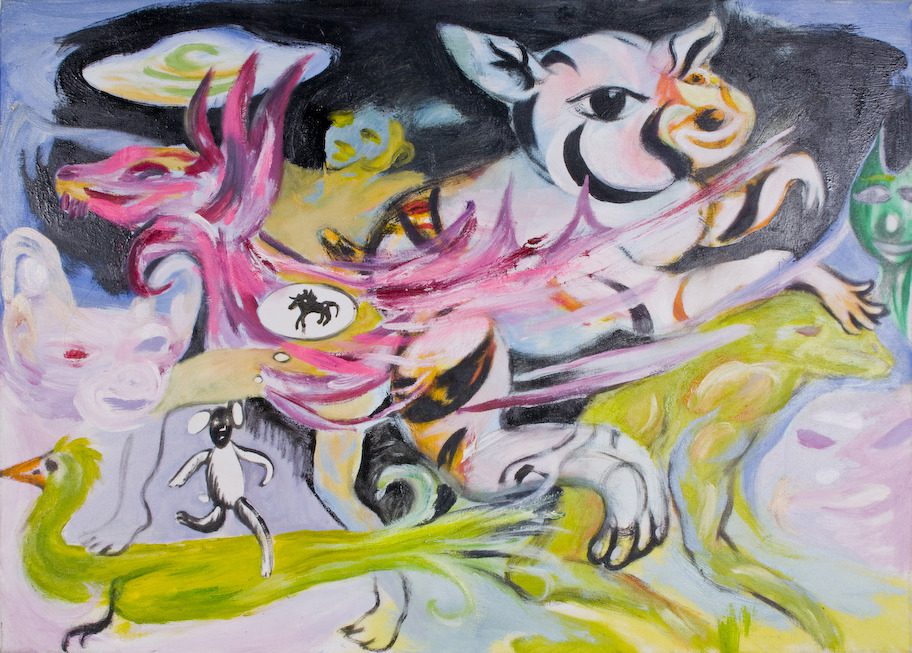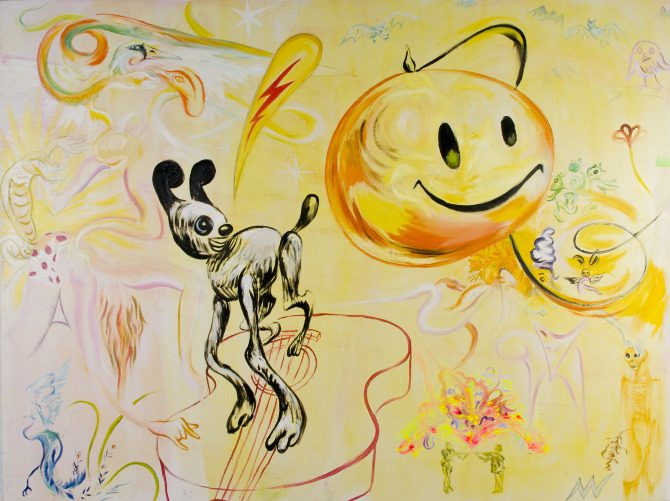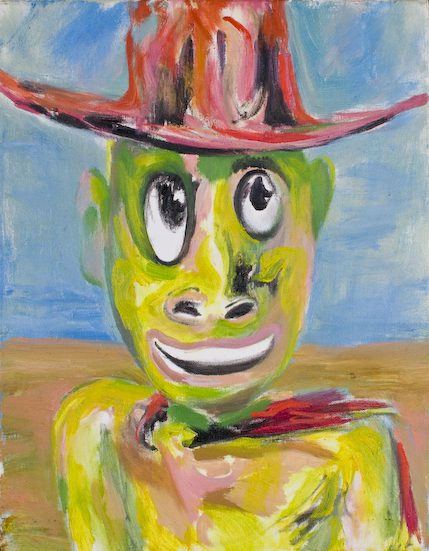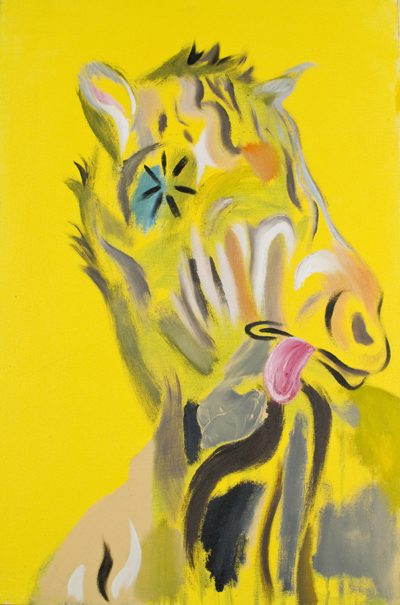 ---
Interview: Mitchell Wiebe
Interviewed by Jessica Mensch
B O D Y: What are you working on right now?
MITCHELL WIEBE: I am working on an outdoor installation for Art in the Open, in Charlottetown, P.E.I
B O D Y: What's that?
MITCHELL WIEBE: It's similar to Nuit Blanche, so it's a full day and night art event.
B O D Y: What's your installation?
MITCHELL WIEBE: I'm going to make an abstract work table that will have a tableau appearance, with a constructed assemblage. I'm calling it a tableau because it'll have the appearance of a fanned out installation.
B O D Y: What does that mean?
MITCHELL WIEBE: I don't know, spread out, built up, assemblage . . .
B O D Y: Something like Kurt Schwitters' Merzbau?
MITCHELL WIEBE: Kind of, but you'll be able to read it from a distance.
B O D Y: Will it be meant to be viewed from a specific perspective?
MITCHELL WIEBE: It'll have multiple vantage points, and when it gets dark it'll have coloured flood lights illuminating it.
B O D Y: Will this installation bear any relation to your paintings?
MITCHELL WIEBE: Yeah. Especially now, since my installation at MASS MoCA, I've been creating more constructed spaces that relate to my canvases.
B O D Y: How do the paintings connect with the spaces you build?
MITCHELL WIEBE: I'm stacking and layering painted wooden objects, and leaning some of them on the paintings themselves – some of the paintings are paintings of spaces. I've always been interested in assemblage, and usually the paintings I make are a synthesis.
B O D Y: So you see your paintings as assemblages?
MITCHELL WIEBE: No, a synthesis through a desire to make objects.
B O D Y: So, is the painting itself the object? Or is it what you are painting that is the object?
MITCHELL WIEBE: The plasticity of the paint.
B O D Y: So when you have the paintings in these constructed spaces, do they become something other than a synthesis?
MITCHELL WIEBE: Yeah, they become a different form of abstraction.
B O D Y: Do you see the paintings as separate or a part of the space?
MITCHELL WIEBE: I see them as a part of the space. They're reflective.
B O D Y: So would you say that the paintings are almost like mirrors of the space?
MITCHELL WIEBE: A mirror, yes, but from an oblique angle.
B O D Y: What do you think of the selection of paintings we chose for B O D Y?
MITCHELL WIEBE: They weren't an obvious pick, it was kind of surprising. They weren't the greatest hits.
B O D Y: So, they weren't your favourites?
MITCHELL WIEBE: No, I like them, they were just more of the misfits.
B O D Y: How did you get into painting?
MITCHELL WIEBE: I always liked drawing and doodling and I finally went to art school, but I couldn't get into painting class, so I bought a set of cheap oil paints from china town (in Vancouver, B.C.) I loved the way the paints moved together. It was like looking at clouds.
B O D Y: So you're in Halifax, what's the art scene like there?
MITCHELL WIEBE: I have some good studio neighbours, but I don't go too far beyond that. I don't go to galleries that much to look at art. Stimulating art is almost non-existent, but being active with music helps.
B O D Y: Even with the art school there?
MITCHELL WIEBE: Yeah.
B O D Y: There's something cartoonish in the way you depict life, people, animals etc. Care to say anything about that?
MITCHELL WIEBE: I like a graphic line in paint . . . in depicting motion, texture and form . . . what something is made of. It's flexible.
B O D Y: Would say you have a subject matter in your work?
MITCHELL WIEBE: Lately I've been identifying with what Aldous Huxley calls antipodals . . . characters in the far regions of our minds, dwelling in the non-rational/rational world.
B O D Y: They live there . . .
MITCHELL WIEBE: They set up shop there, and buy groceries . . .
B O D Y: So, your painted entourage exists in the antipodes region (of the mind)?
MITCHELL WIEBE: Not always, some are friends with characteristics that remind me of clichés, and some are just real chumps. I try to avoid pop culture references . . . but the Tasmanian Devil is knocking at my door.
B O D Y: Why?
MITCHELL WIEBE: Because it's too boring, too obvious.
B O D Y: Did you ever have a dream that scared the pants off of you?
MITCHELL WIEBE: I have a number. Sometimes it's just a terrifying sound.
B O D Y: What's the kind of painting that you hate?
MITCHELL WIEBE: Painting that insults your intelligence, that looks like its trying to be something it's not.
B O D Y: Have you ever made any of those?
MITCHELL WIEBE: Yeah, all the time. That's why painting is such a weird thing. You're always facing your own trite depictions.
---
See more work by Mitchell Wiebe: