MY LIFE AS A CHILD

 — translated from Serbian and German by Adam Siegel
In order to talk about my childhood, the only contents of the knapsack I carry everywhere with me, I would have to skip over the first twelve years, years I spent in hotels in Slavenski Brod, Derventa, Užica, Pula, Vrnjačka Banja, and countless other towns both inside and outside Yugoslavia. I owe it all to my parents and to their career: they were professional musicians who played in hotels. My father played the saxophone, and my mother sang. From the fifties until the seventies there were hotels in Tito's Yugoslavia with orchestras, dance halls with circular dance floors, where people would dance the Lambeth Walk, the foxtrot, the twist, the bossa nova, or the tango, depending on the taste of the season. The music that was offered tended toward the traditional. An hour of warm-up music, meaning slow waltzes or theme songs from popular films, and then they would play songs from Mexico, Spain, Italy, France, and Yugoslavia. Jazz was forbidden: it was bourgeois reactionary music.
My sister and I were our parents' luggage. Our life played itself out in hotel rooms with two queen beds in which we slept in pairs, I with my father, and my sister with my mother. I'm omitting all the dreary afternoons when my parents took their obligatory nap before their evening performance. They would leave for work at seven, usually after an argument, and my father would trim his Clark Gable mustache and mama would tease her hair, put on her mascara and her fire-engine red lipstick, and iron their eveningwear. While the scent of her perfume ("Black Cat") and freshly mown hay still hung in the air, we all stood by the door, my father in his tuxedo holding his saxophone, my mother with a sheaf of sheet music under her arm, and my sister and I would kiss their hands while reciting our ritual mantra: "Good night, dear father, good night, dear mother, good luck to you at work so that you bring home lots of money."
I'm omitting all our childhood reveries: playing with the radio, playing with shoe-boxes, with lemons, listening to the evening program from the San Remo Festival which my sister and I would pantomime for one another, in order to avoid succumbing to fear and boredom in hotel rooms stuffy with floor wax and loneliness.
My childhood began in Čačak, a small town in western Serbia, on Ivanjički sokak, the name for Ulica Knež Miloš when it ran through the Gypsy quarter, where my grandparents owned a farm. During my childhood their house was a wonderful miracle for me when I was on holiday or when my parents were on vacation, this in the days when you could still take a slow steam train, which you could confidently lean out of and pick flowers as you went, until you arrived at the dirty train station to climb into a one of the horse carts which served as the taxis of today. When the coachman had stowed our luggage and swaddled us in blankets that smelled like urine, he cracked his whip. The clop-clop of the hooves and the occasional plop of road apples were the beginning of the adventure of a lifetime for my sister and me: the freedom of our grandparents' house and the neighborhood, and the smell of strudel that my grandmother left out on her baking sheet on the stove to cool.
In 1968 we moved into my grandfather's enormous hundred-year-old house which originally had been built as a school, later served as a bordello, and finally ended up as a pub: our parents had decided that children who were constantly changing schools and friends should suffer no more. We were to finally settle down and finish primary school. From then on we all lived in a house of large rooms with carpets hung on the walls. Over our bed with its spring mattress and brass headboard festooned with bullets in red wool to protect us against evil spirits, there hung a large icon of Saint George and angels. We would go to sleep wrapped up in enormous feather comforters that always felt like they would smother me, and which brought on morbid dreams in which I either was flying or, if I was sick, in which I was pursued by the dark shadow of the Čuma — this was a monster, one whose moniker was derived from some epidemic, hence the name: It picks off little children like a Čuma.
In one of the schools I attended I had an experience that served as a warning throughout my life: at the beginning of the school year students always had to tell the class something about themselves. To the question "what do your parents do," I invariably answered: they're musicians, and in an instant felt my ears burning with shame and humiliation, as the entire class murmured audibly and stared at me. And at the next question, "where do you live," when I said "I live in a hotel" I started crying. And the murmurs and the stares increased.

My grandfather's house was where I discovered the allure of the smell of lilacs, roses, carnations, and irises, and my enthusiasm for climbing trees and playing in the grass; I discovered the sounds of the neighborhood, the clang of the blacksmith's hammer and anvil, music played by accordion, violin, and bass, quarreling and cursing, the voices of children calling to one another or to dogs. For the first time my sister and I had our pets, a hen we called Gorka and a dog we called "Jacky" (every dwarfish, prickly mutt was called "Jacky"). But whenever someone called "Jacky," each dog only responded to his own master's call. They never made mistakes. And we had a cat, which we called "Nikolić." Only special dogs earned the privilege of being called "Johnny."

Two different worlds interwoven: one consisting of town and school, where they let us know that we were Gypsies, and the other consisting of the gypsy quarter, where we were rejected because we were Gadže, because our mother was a Gadžovanka, a white woman, non-Roma. So we had to work hard to ingratiate ourselves in both worlds.
This when I found out my grandmother was a Gypsy, and that she cleaned houses — she was a house-cleaner for well-to-do army officers, and they would give her their old, cast-off clothing, which she would take home to wash, darn, and mend, and sell in the market for a little money. I remember one time when my sister and I were going home with her, and she put a couple of coins on the window sill which we put in our plaster coin boxes. She was known in the region as a fortune-teller, a woman who nagged her husband, quarrelsome, a gossip. This scary witch was my most tender-hearted guardian, and she loved me and was always talking to me, softly so that my mother wouldn't hear, because they were always at odds; she picked the lice from my head and sang lullabies to me, and I would fall asleep immediately to her singing and the scraping of her fingernails. She warned me constantly: "Don't hang around blacksmiths, they've all got tuberculosis, don't drink out of the glasses they use, don't let them kiss you, or if you do wash your mouth and face immediately…." I was told not to stand underneath a tree with a grafted trunk at night, there were evil spirits there; I was told not to take out the garbage at night, not even when my strict mother told me to, and, above all, I was supposed to avoid the death notices that were glued to the fences in town, on our street, up and down the street, all over town, in fact.
This was when I found out my grandfather was an alcoholic, he was one of seven children of the Džambaš, the horse appraiser, and great grandfather Josef, a horse-breeder and one of the richest man in town, who wore two pistols on his belt. People called our family Josovci after my great grandfather whose name was particularly well regarded.
Once I said to my father: "Grandpa was drunk yesterday."
"How do you know?" he asked.
"He was lying by the gate, and Jacky was slobbering all over him."
"Ah, my son," he said, "he got drunk in 1948 and he's never been sober since."
Grandfather Jovan, for whom I am named, used to explain the difference between an amateur drinker and a professional: "A man who orders a double is an amateur. A man who orders a shot of hundred-proof and tomato juice is a pro!" My grandfather spent half his life in the bar called "Three Acacias." That was where he died after my father died.

At every celebration for the clan's patron saint, Saint George's Day, they would buy a lamb a couple of weeks beforehand. The lamb was our friend. My sister and would toss our schoolbags by the front door and run out to say hello to the lamb, to feed it and pour it fresh water in the wooden bucket. Then we would go back to the pump to wash our hands, and go inside.
In winter, when the pigs were slaughtered, we would cover our ears against their screams, which sounded like a person's. The lambs weren't as loud. The first time we saw one, hung by its leg by the man they'd paid to slaughter it from the pear tree, a gaping hole in its throat with blood and black slime dripping out of it, we cried, inconsolable, and obstinately refused to eat the meat when it was put out for the household and for visitors. Saint George's Day was always a holy one for us: the pope would come, and bless the water, the stake, the candles, but such grief in our child's souls for the poor little darling with his big sad human's eyes….
It was our bad luck to live across from the bus depot: our careless little pets, cats and dogs, were constantly getting run over by the buses. The grief we felt over every dog, every cat, and every lamb was indescribable. Except for the lamb my sister and I buried all our pets in the yard, marking each grave with a cross. How many tears we shed, God only knows.
I should mention that my sister could tame animals, although we had one crazy rooster who would attack the mailman and visitors. When he went after our my mother, he ended up in the cooking pot. For the most part, only my sister's touch could soothe all the dangerous goats, cats, or roosters. They would either hold still for her or even docilely come to her.
I'd like to say more about my childhood and my experiences, but I'd have to write a good-sized book. That's why I've come to prefer the short form, the lyric, and I'll leave the white space between two stories, the chronological gaps, to the reader, for him to flip through the pages, to see things in his own imagination, things that have no place between the covers of the book….
____________________________________________________________________
JOVAN NIKOLIĆ (Belgrade, 1955) is a Serbian Romani writer who lives and works in Germany, where he is best known for his novel Bela vrana, crno jagnje ("White Raven, Black Sheep"), which was awarded the prestigious Cologne Book for the City award (Ein Buch für die Stadt) for its German translation in 2011. Though he emigrated to Germany in 1999, Nikolić maintains close ties with Serbia. He is a member of Serbian PEN and vice president of the International Association of Roma writers (IRNJA) in Helsinki. He is considered by many to be the "essential voice of the Roma in European literature," and his work has been translated into more than 10 languages and has been widely anthologized. A playwright and a musician, Nikolić has written song lyrics for a number of Serbian groups as well as the Romani band Ođila, and composed songs for Emir Kusturica's film "Black Cat, White Cat."
____________________________________________________________________
About the Translator: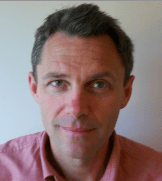 ADAM SIEGEL is a writer and translator who lives in Northern California. He has degrees from the Defense Language Institute, the University of Minnesota, the University of California, Berkeley, and San Jose State University. Recent translations from the Russian and the German include Viktor Shklovsky's How I Write, his Five Feuilletons On Sergei Eisenstein, and Xaver Bayer's The Alaskastrasse. Translations from the Czech, Polish, and German, including Hubert Fichte's novel Forschungsbericht ("Research Report") are forthcoming.